I am pleasantly surprised to be able to tell you that I had NO pedometer glitches in the month of May. My grand total for May was one hundred thirty-six and ninety-eight one hundredths of a mile. That's 136.98, but as usual it feels like more when I write it out.
That takes me to two thousand four hundred six and ninety-nine hundredths (2406.99) documented miles so far for this trip, which puts me right about at the
Palomar Observatory
(link to Wikipedia article).
Given my propensity for star-gazing, are you really surprised that I stopped there?!
Photo from UCSD.edu
Have you ever wondered where Steven Spielberg got his idea for R2-D2? I'm pretty sure it came from this telescope!
The
Palomar Observatory
(link to CalTech website) is operated by CalTech University. Construction was started in 1938 and it took ten years to complete since a World War happened right after it was started. The web page to the CalTech article has a wonderful feature
here
for star-gazing nerds like myself to be able to "use" the telescope from home. Very nice of them, and VERY much appreciated by me.
Here are a few pictures of the view from the telescope. Hope you enjoy them as much as I do!
Photo Courtesy of NSF.gov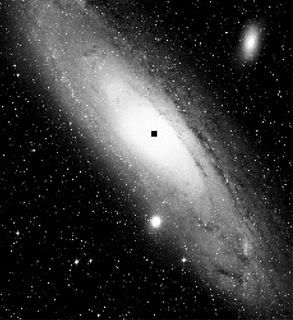 Photo of the Andromeda Galaxy courtesy of Scriptphd.com
The Pleiades Constellation Photo: NASA and Palomar




There are a lot more images available
here
if you are as fascinated by them as I am.